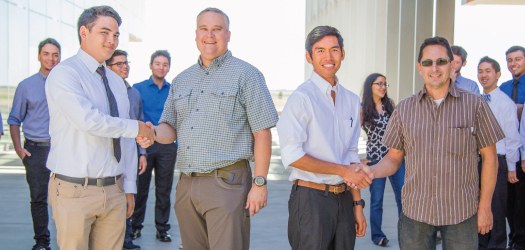 Founded in 2004 with Engineering Service Learning courses as its core, the Foster Family Center for Engineering Service Learning began as UC Merced's inaugural and unique way to structure experiential learning. The Foster Family Center supports interdisciplinary, diverse student teams and their UC Merced faculty mentors in experiential learning.
Mentors provide steady guidance and act as role models as students prepare for their futures, including finding ways to serve others with their talents and knowledge.
Through Engineering Service Learning, students work with nonprofit community partner organizations on specific business challenges. Engineering Service Learning brings together students from all grade levels and disciplines and gives them valuable experience in teamwork and developing lasting and practical solutions individually tailored to their partners' needs.
Engineering Service Learning's Skill Session workshop series offers all UC Merced students the opportunity to develop knowledge and experience in technical and professional skills relevant to their disciplines.
Since its inception, Engineering Service Learning's work has attracted supporters who are interested in the professional development of the next generation of UC Merced students, and in the development of professional philanthropy.