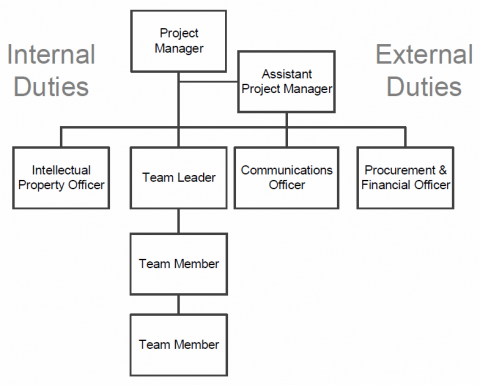 Engineering Service Learning teams are lead and organized by the students who make them up. Faculty mentors provide insight into design processes and help identify technical resources. Each Engineering Service Learning team is composed of up to 12 students from all grade levels and majors or disciplines. Engineering Service Learning teams hold weekly team meetings in the PG&E Engineering Service Learning Laboratory, where they consult with their team advisors, build prototypes and work to implement technology-based solutions to meet their community partners' needs.
Leadership Positions and 2 Unit Requests
Students who wish to take on leadership roles may, within their team, register for 2 units during their initial team meetings. Positions such as project manager, assistant project manager, team leader, communications officer, webmaster and financial officer allow Engineering Service Learning students to develop and gain hands-on leadership experience with these diverse, multi-disciplinary teams.
Leadership positions allow students to enroll in ENGR 097/197 for 2 units, and as they contribute additional time to the team and project in fulfillment of their leadership role. Students who enroll for 2 units do so after the team meets at the beginning of the semester.