Restoring historic landmarks
To help maintain the ecological diversity of the Merced Vernal Pool and Grassland Reserve, young cattle are introducing to graze as a land-use management tool.  During grazing seasons, water is provided to the cattle from groundwater wells.  In an effort to stay true to the Triple Zero Commitment from UC Merced, the Vernal Pool Reserve Engineering Service Learning team is developing an a method to convert a diesel-powered groundwater pump to an environmentally friendly solar ground water pump.        
Project Status
The Vernal Pools team is in the process of submitting their proposal to the UC Merced facilities department for approval. This proposal includes site plans, technical specifications of all equipment, and costs associated with the purchasing of equipment, installation, and consulting services. The proposal for the solar groundwater pump is anticipated to be delivered in April of 2017.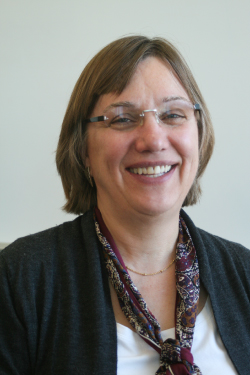 Faculty Adviser:
Research Interests: 
Climate Change/Global Warming
Environment
Water

The mission of the University of California Natural Reserve System is to contribute to the understanding and wise stewardship of the Earth and its natural systems by supporting university-level teaching, research, and public service at protected natural areas throughout California. Read more at: http://nrs.ucop.edu.
Team Biographies