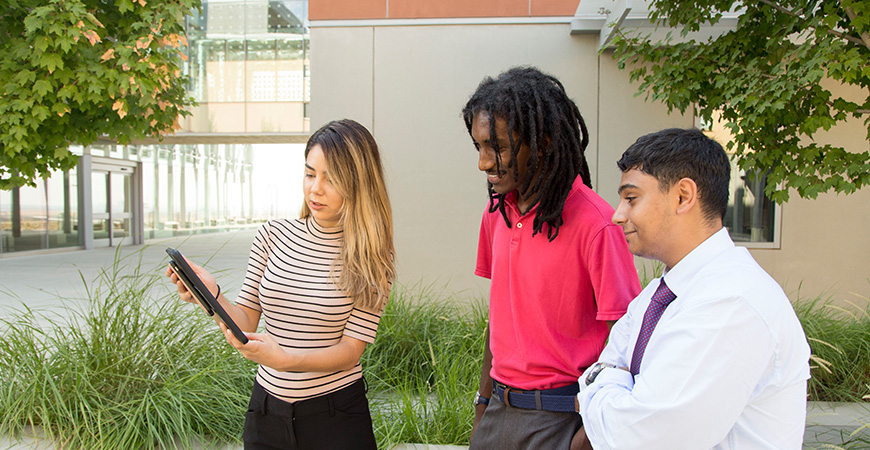 There are serious misunderstandings about the proper use of antibiotics among the general population. When considering the high percentage of non- or limited English speakers in the Central Valley, the potential for misuse and overuse of antibiotics becomes even more critical. In fact, members of specific cultural populations often access drugs through underground markets or pharmacies, such as those in Mexico, where prescriptions are not even required. 
In partnership with Healthy House, Engineering Service Learning students at the University of California, Merced have been collaborating to develop a mobile application that will aid Spanish, Hmong, and Punjabi, as well as English speakers, in understanding the proper use of specific antibiotics. This should also facilitate better communication between such patients and their healthcare providers. "There's a disconnect between doctors and patients of different cultural backgrounds," explained Project Manager Saigeetha Bhaskar, "This app we're making will give reliable descriptions of antibiotics for non-English speakers."
"I know that my father isn't the only one who struggles to understand what his pills are supposed to do," said Team Member Patrick Dominguez. The mobile app will have simple menus for easy navigation and antibiotic descriptions that are accurately written in Spanish, Hmong, Punjabi, and English. Extending access through multiple languages will empower community members, regardless of culture, to ask questions that decrease the risk of misuse or overuse of prescribed antibiotics.
The Project Protect team is ensuring that the app is culturally competent and meets the standards of Healthy House and users across the valley. After receiving feedback from Merced County's Hmong community members, students have implemented audio files that recite antibiotic names and descriptions for users who do not read Hmong. Taking measures like these will lower language barriers and help eliminate discrimination based on race, color, and national origin in healthcare.
"Those who bridge the gap between healthcare providers and LEP or non-English speaking adults are typically the children or grandchildren who are very adept at using apps," said Candice Adam-Medefind, Executive Director of Healthy House. "It is important to us that the app is available in several languages to increase proper antibiotic use among these populations."  The app will be available for download on the Google Play Store for Android by late March 2018.
Additional information on the Project Protect team and Healthy House can be found at https://engineeringservicelearning.ucmerced.edu/team-projectprotect and http://healthyhousemerced.org/.